Leander TX is one of the fastest growing communities in Texas. We're proud of our home and want to share it with you! Located at the edge of the famous Texas Hill Country in the greater Austin area, Leander offers something for everyone.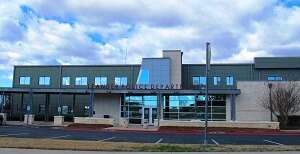 Leander is the fourth fastest-growing city in the state of Texas with almost 50,000 residents. It is a part of the Greater Austin metropolitan area. Spearheading the phenomenal growth is the Capital Metro rail station and T.O.D (Transit Oriented Development). The rail station is minutes away from the future Austin Community College – San Gabriel Campus.
Leander was established in 1882 on land sold by the Austin and Northwestern Railroad Co. to prospective citizens and businesses when the nearby town of Bagdad rejected a railroad station. The town was named in honor of Leander "Catfish" Brown, one of the railroad officials responsible for the completion of the line. Leander remained a small town until the 1970's when the growing Austin suburbs began to reach Cedar Park.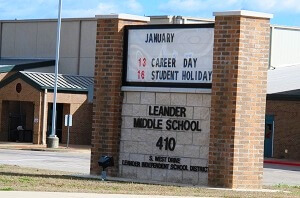 Leander is the center of the Leander Independent School District. LISD is one of the fastest growing school districts in the state, educating more than 37,000 students at its 39 campuses. The district encompasses nearly 200 square miles that include all or parts of Leander, Cedar Park, Round Rock, Georgetown, Jonestown, and Austin.
Excellent medical care services in Leander are rapidly growing. St. David's announced in 2016 that they had purchased 52 acres of land on San Gabriel Parkway. St. David's will open a freestanding emergency room in 2017 with eventual expansion to an 80-bed hospital and a medical office building.
In 2004, the city began working together with Capital Metro and major landowners to develop a master plan for the northeast corner of Leander. The resulting Transit Oriented Development District or TOD is a 2300-acre plan that includes the Leander Station rail stop, a branch of Austin Community College, retail, and residential development is sustainable, green, and affordable.
The Leander Planning Department has won a number of awards for its work on for designing the Leander Smart Code and Transit Oriented Development District including: the Community Stewardship Award from Envision Central Texas, the Innovative Planning Award from the Central Texas Section of the American Planning Association, and the Current Planning Award, the Texas Chapter of the American Planning Association.
The new homes in Leander have to be seen to be believed! We've got new construction neighborhoods that will meet any budget – from modest starter homes to luxury retreats. Betty Saenz is an expert in Leander real estate. She has served as a volunteer member of the city's Planning and Zoning Commission for multiple terms. Betty has lived in Leander since 2005 and has been a Realtor® since 1998. She can trace back her Texas heritage to the 1830's. Contact Betty Saenz today to discuss your real estate needs and questions.
Texas Real Estate Commission Consumer Protection Notice
Texas Real Estate Commission Information About Brokerage Services